At OCIS we believe that Chinese and Western Culture is a big part of who we are. In our boarding house, 'QING' represents our Chinese Liaoning beginnings, whilst having a house that will represent us on a global stage. Together their aim is to combine the best parts of Chinese and International Education to create an outstanding boarding facility for students.  Our dedicated boarding staff members are based in QING boarding house itself. Their responsibilities are first and foremost to create a safe and supportive environment where our boarders can focus on their studies and self-improvement while also enjoying their free time to the fullest. Our expectation is to consistently   maintain a boarding community characterized by togetherness, openness and positivity: a family atmosphere and a home away from home.
The QING boarding house itself has been purposebuilt to provide a safe, comfortable and welcoming environment conducive to pupils' academic and emotional wellbeing.
All pupils are accommodated in spacious study-bedrooms, with individual desks and ample wardrobe and storage space.
All boarders are allowed and encouraged to add their own personal touches to their rooms in order to make it feel like home.
东方剑桥国际学校的一大特色是中西方两种文化共融。我们的住宿部取名为'清'代表辽宁的起源,同时我们也希望"清"住宿部能代表我们学校走上国际舞台。我们学校将一起共同努力为我们的学生把"清"住宿部打造出独一为二的教学环境。

我们的教师长驻在宿舍楼。他们最重要的职责是确保所有住宿学生的人身安全,为他们创造一个能全身心投入学习和生活的环境,没有任何后顾之忧。我们最终期望能打造出一个充满个性化的,开放的和积极向上氛围的学生大家庭。
我们立志于为所有学生提供一个安全舒适的生活学习环境。所有住宿部的学生有足够的学习和生活的空间,包括每个学生都有各自的书桌;衣柜和足够的储藏空间。我们鼓励每个学生随性发挥装饰他们自己的个人空间。
寝室环境/Boarding House Dormitory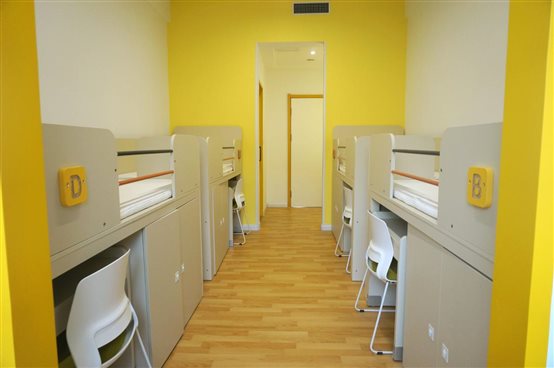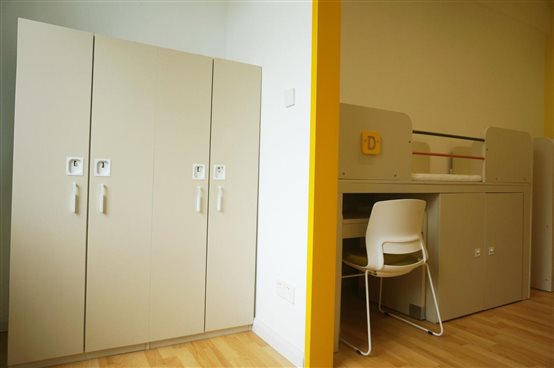 4人间寝室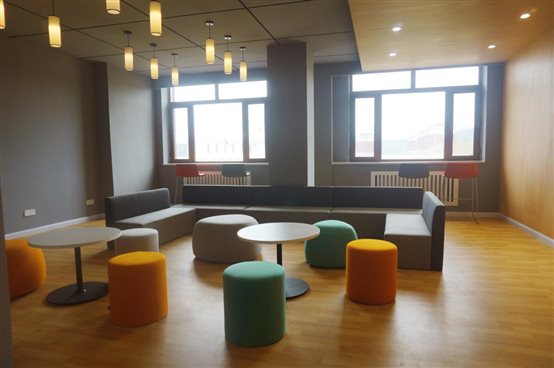 住宿部活动区

住宿部走廊
OCIS对住宿部教职员工的要求/Expectations With Regard to Staff
endeavour to make sure the boarding house is clean allowing students to move freely in the building

staff are aware of the emergency medical procedures

reinforce clear expectations of behaviour

deal with incidents of inappropriate behaviour by following the school's procedures

promote and reinforce positive behaviour in the boarding house

确保住宿部的整体整洁

必须有一定的医疗急救知识

举止得体

根据学校的规章制度处理突发事件

保持住宿部的积极面貌